TEXASCLEANIT: WE PROVIDE OVER 70 COMMUNITIES IN TEXAS WITH CRIME SCENE & DEATH CLEANUP
Licensed Crime Scene Cleanup Services for Texas Cities
Do you have a home affected by a crime scene, homicide, or death? Contact our Texas office for crime scene cleanup services we offer in several Texas cities.
Professional & Compassionate Crime Scene Cleanup in Texas
Crime scene cleanup services play a crucial role in helping families in Texas during difficult and traumatic situations. When a crime, accident, or any other traumatic event occurs in a home, the cleanup process can be overwhelming and emotionally distressing for the affected family members. Crime scene cleanup services are completed by Texascleanit and our partners and contractors offer specialized assistance to alleviate the burden on the family by providing thorough and professional cleaning and decontamination services.
With care in mind with every call we take we will walk you through what needs to be done to clean and restore your home that has been affected by biohazards caused by a crime or death. Texascleanit employs industry-leading experts that continue to example our service lines to be the best available. Utilizing not only the best training methods for our trauma cleanup technicians but also the most advanced equipment. In addition to this, we have a complex network of locations we serve that allows us to encompass coverage for the entire State of Texas. With this in mind, we have countless past customers who will attest to the quality and professionalism provided when calling us. So give us a call and let us find out more about what has happened at your home schedule an assessment and begin restoring your house to a safe and sanitary condition once again.
Steps typically taken by trauma cleanup technicians to clean, decontaminate, and restore a home:
Assessment: Our technicians begin by assessing the extent of the damage and the scope of the cleanup required. They evaluate the affected areas, identify potential hazards, and create a plan for the cleanup process. Texascleanit and our teams take this step very seriously and utilize various tools to ensure we can identify all areas that may be affected. This is also where experience counts. With our experienced technicians, we have dealt with hundreds of other jobs that have allowed us to understand that blood and bodily fluids can hide in strange places.
Safety Measures: Before starting any cleanup activities, the Texascleanit technicians prioritize safety. They wear personal protective equipment (PPE) such as gloves, masks, goggles, and biohazard suits to protect themselves from potential biological hazards, bloodborne pathogens, and other contaminants.
Containment: The technicians establish proper containment procedures to prevent cross-contamination and ensure that the affected area does not spread contaminants to other parts of the home. This may involve sealing off the area or setting up negative air pressure to control airborne particles. It also prevents pets and others from accidentally wandering into the room before the biohazard cleaning begins.
Removal of Biohazards: The cleanup team begins the process of removing biohazardous materials, including blood, bodily fluids, and tissues, from the scene. Texascleanit uses specialized equipment and cleaning agents designed to effectively and safely remove these substances. Only the best methods and practices for blood cleanup are used when doing this and vary depending on the circumstance such as what types of surfaces or furniture is affected.
Cleaning and Disinfection: Thorough cleaning and disinfection of all affected surfaces follow the removal of biohazardous materials. The technicians use professional-grade cleaning agents and techniques to sanitize and decontaminate the area. This step ensures that any potential pathogens or harmful substances are effectively eliminated.
Deodorization: In cases where strong odors persist, such as those resulting from decomposition, trauma cleanup technicians employ specialized techniques to eliminate unpleasant smells. This may involve the use of ozone generators, fogging machines, or other deodorizing methods. Make no mistake we take this part very seriously and if the cleaning is not done correctly no method will eliminate odors and they can eventually permeate and damage more parts of the home that were originally unaffected.
Proper Disposal: All biohazardous waste and contaminated materials are handled and disposed of in accordance with Texas, and federal regulations. The cleanup team follows strict protocols to ensure safe transportation and disposal of these materials to minimize any potential risks to the environment and public health. This includes pulling proper permits when needed for the transport and ensuring the hazardous debris removed from the home is sent to a biohazard waste disposal facility that is registered with the State of Texas.
Restoration: Once the cleaning and decontamination process is complete, the technicians work on restoring the affected area. This may involve repairing or replacing damaged structures, such as flooring, walls, or furniture, as well as repainting and restoring the overall appearance of the space. Much of the after-cleaning restoration process may require outside carpenters and experts in the field of what is needing to be fixed. This all depends on many co-factors that should be discussed with our office before the cleaning begins.
Texascleanit or our partners works with our customers and keeps them informed during the entire process, trauma cleanup technicians are trained to provide compassionate and respectful services to the affected families. They understand the sensitivity of the situation and work discreetly to minimize any additional emotional distress for the family members. By taking care of the cleanup and restoration tasks, crime scene cleanup services help alleviate the burden on the family, allowing them to focus on healing and recovery.
Caring Professionals Are Here For You
Our team and office supervisors will help you understand all the steps involved. We fully understand that a trauma has happened at your property and much of it you do not want to re-live. Our experienced teams can typically assess the damages without you being at the property or with you just granting access to the home. There is rarely a need for you to go into the home while we are investigating the level of damage.
Your Next Steps
Texascleanit will make every effort to make the biohazard cleaning process as simple as possible. With multiple locations we serve in Texas we are able to quickly get to most homes. Once you select your city you can click the call button and be dispatched to our local trauma cleanup technicians. If you choose you can also call our toll-free phone number at the top of the page and we will automatically connect you to our closest office.
200+
Cities in Texas can access our qualified and licensed crime scene cleaners
21+
years of industry veteran expertise and leadership
Care
we put our customer's care and safety as a priority. Contact us today to find out how our services for crime scene cleanup in Texas can better help you.
OUREXPLORE OUR LATEST POSTS EXPERTISE
Blogs
Our expert crime scene cleaners are perfectly trained & certified to cleanup any kind of traumatic scene.
The field of crime scene cleanup services is a crucial yet often overlooked aspect of public safety and restoration. Texas, with its diverse landscape and
TEXAS CLEANUP SERVICESDisinfection and Decontamination: Essential Steps in Crime Scene CleanupBlood Cleanup In Brownsville Texas – TexasCleanIt
TEXAS CLEANUP SERVICESBlood Stain Cleaning: Whom to contact Brownsville TexasBlood Cleanup In Brownsville Texas – TexasCleanIt
Looking for Crime Scene Cleaners in Texas?
We have the most advanced network of licensed and trained crime scene cleaners and trauma cleanup technicians who specialize in crime scene and death cleanup.
WHAT OUR CLIENTS SAY
Testimonials
We are active 24/7 to help people nationwide to provides the most reliable cleanup services
"We got help understanding the crime scene cleanup costs for my dad's condo in Chicago that had a suicide murder"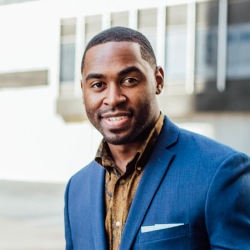 Martin Wheeler
Texas
"They really go above and beyond, we had a suicide and needed a lot of blood cleaned up from the apartment in Chicago. This was the only biohazard cleaners that took time to speak with us"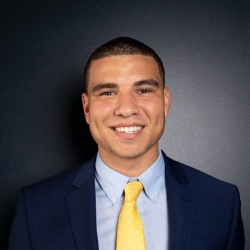 Mark Hudson
Texas